Michael Jackson would have celebrated his 63rd birthday on August 29th but it's difficult to imagine the King of Pop as someone's Pop Pop. After all, he began his music career at the age of 5 and became an instant superstar with his brothers Tito, Jermaine, Marlon and Jackie as the Jackson 5. Managed by their father, Joe Jackson, the Jackson 5 opened for Gladys Knight and James Brown before being signed by Barry Gordy of Motown Records.



At the age of 13 Michael launched his solo career with the release of his first solo album, "Got to Be There." With over 300 awards to his name, he went on to become the most awarded music artist in history including 15 Grammy Awards, a Juno Award, six Brit Awards, a Golden Globe Award, and 39 Guinness World Records, including the "Most Successful Entertainer of All Time". Jackson's inductions include the Rock and Roll Hall of Fame twice, the Vocal Group Hall of Fame, the Songwriters Hall of Fame, the Dance Hall of Fame (the only recording artist to be inducted), the Black Music and Entertainment Walk of Fame and the Rhythm and Blues Music Hall of Fame.
Vocal Range: E4 — G4
Vocal Fach: Lyric Tenor
It wasn't until Michael switched labels with his fifth solo album that he rocketed to superstardom. Off the Wall, released through Epic Records and produced by Quincy Jones, featured the Grammy-award winning single "Don't Stop till You get Enough," as well as other hits such as "Rock with You," and "She's Out of My Life."





n October of 1978, Michael tried his hand at acting as the Scarecrow i. Barry Gordy purchased the rights to the script as a vehicle for Diana Ross, brought on Sidney Lumet to direct and then called Quincy Jones to bring in some new and improved songs for the movie version. It took a lot of wrangling to get Michael to do the project, however. Lumet wanted JJ Walker for the role and MJ's father, Joe Jackson, didn't want Michael to do a project that separated him financially from his brothers.




Although it was a dismal failure at the time, it has since become a cult classic among Jackson's fans. And although it didn't launch Michael's career as an Oscar-winning actor, it did change his life as this is where he met Quincy Jones as the musical director of the film. Quincy and Michael formed a friendship and collaboration that would garner Michael's greatest successes, including the best-selling album of all-time, Thriller

.





Released in 1982, Thriller

stayed No. 1 on the Billboard charts for 37 weeks and generated 7 top ten hits, including "Billie Jean," "Beat It," "That Girl is Mine," "Wanna be Startin Somethin," and "P.Y.T (Pretty Young Thing." Michael put those acting chops to good use and in 1983 released the best music video of all time with "Thriller."





This is what makes Michael Jackson stand out from the rest. It's not his vocal skills. It's not his ability to write original songs or his dance moves. It's all of the above. MJ stands out because he is a performer. He is the whole package and he was always ahead of the curve, creating something new and different that was destined to become a classic. Forty years after making the music video, "Thriller" you will still find teenagers listening to his music and creating dance challenges on the popular app TikTok.

The "moonwalk," created by Michael in 1983 during a performance of "Billie Jean" for a Motown special, is a dance move that is synonymous with his name. He is often credited with breaking racial barriers for African American musical artists, as the King of Pop, uniting people of all races through music.

In 1985, Michael co-wrote "We are the World" with Lionel Ritchie and brought together more than 40 artists to record the song including Stevie Wonder, Tina Turner, Bette Midler, Willie Nelson, Cyndi Lauper, Bob Dylan, Billy Joel, Dionne Warwick and Ray Charles. The song became the fastest selling pop single in American History at the time and earned over 50 million dollars for USA for Africa, which funded programs for hunger and homelessness in African nations.



In 1987 MJ released the album Bad

and although it didn't have the same commercial success as Thriller, this album created five more number 1 hits for Michael, including "The Way You Make Me Feel," and "Man in the Mirror."





Forty years later and these words have never been more true.




Of course, Michael certainly had his share of controversies. He reportedly bathed only in Perrier water, he travelled with a monkey named Bubbles and he dangled his son, Blanket, over a hotel balcony. He married Elvis Presley's daughter and has three children through artificial insemination, but perhaps he is most infamous for the accusations of child molestation of young boys in his home at Neverland Ranch. The first accusation was settled out of court and the second resulted in a verdict of not guilty. In 2019, ten years after Jackson's death, HBO released Finding Neverland, a documentary in which two men recount being molested by Michael as young boys.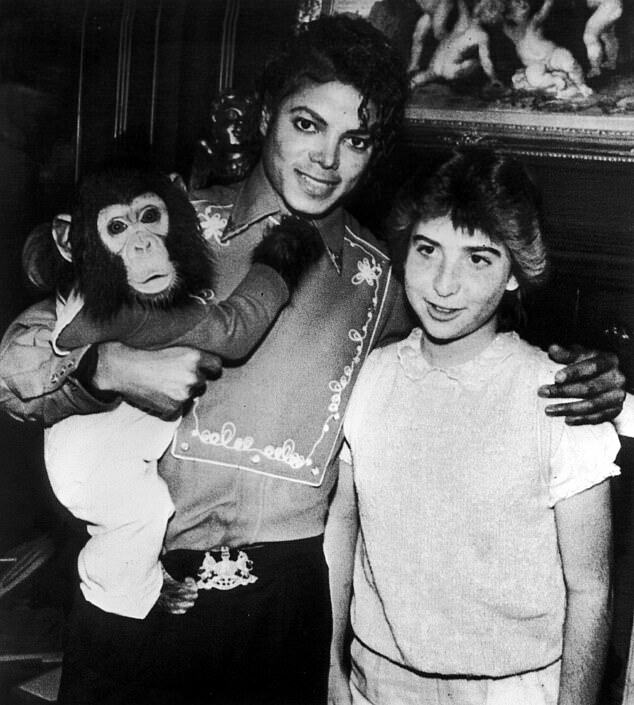 With his eccentric behavior, there were various rumors about Michael's physical appearance. It was reported that he was bleaching his skin and sleeping in a special chamber to increase his lifespan, but MJ told Oprah Winfrey in a 1993 interview that he suffered from a skin condition known as vitiligo and spoke publicly about the abuse he suffered at the hands of his father. Even from a young age, Joe Jackson repeatedly told his son that he was ugly and had a big nose. Michael had numerous plastic surgeries to change his appearance.



Michael Jackson died on June 25, 2009 at the age of 50. The official cause of death was cardiac arrest. However, his heart stopped due to a cocktail of drugs including the sedatives midazolam, diazepam and lidocaine administered to him by Dr. Conrad Murray, who was convicted of involuntary manslaughter for Jackson's death two years later. Michael was preparing for a concert tour in London at the time of his death.